Enterprise 100 operates from London Business School which is consistently ranked among the top ten business schools in the world. The School is truly international, having a faculty from 30 countries around the world and 80% of students being from countries outside the United Kingdom.
This rich ethnic and cultural community provides London Business School with an exciting learning environment, a powerful international alumni network and strong links to global business.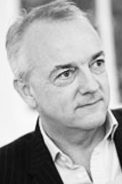 Keith Willey – Investment Director & Faculty Chairman
Adjunct Associate Professor of Strategy and Entrepreneurship DipM CMC MBA (London), BSc (Birmingham)
Keith Willey Chairs the London Business School's long-established angel investor club – the Enterprise 100. He is formerly Executive Director of the School's Foundation for Entrepreneurial Management and was founding CEO of the Centre for Scientific Enterprise – LBS's joint venture with UCL – in 1999. He is also a faculty member at UCL.
He undertakes Executive Development work at a number of companies including Bertelsmann, EDS, Ernst & Young, Mars Inc, Ericsson and the Young President's Organisation. Along with Deloitte UK he developed the Annual Entrepreneurship UK Survey and Report.
As an Adjunct faculty member, he has extensive business interests outside LBS. He is Investor Chairman of PXP Solutions Ltd (Payments processing) and Chairman of Fern Trading Limited (£800m Secured Lending vehicle) and Non-Executive at Vitesse Media plc (AIM-listed, Publishing) and Feedzai S.A. (Enterprise Software). He is an investor in a number of other ventures alongside other angels and venture capitalists – mainly technology-based – in the US, Europe and India.
Previously he was COO and acting FD of a venture capital firm, involved in all aspects of raising and investing venture capital funds in early stage businesses. Before this he sold out of a boutique consulting practice that grew entrepreneurially during the 90s when it was closely associated with major corporate restructuring initiatives. Some of this work was published: 'Building a transnational organisation for BP Oil', Long Range Planning, 1992; 'From hierarchies to networks', in Successful Change Strategies, IoD Publications, 1994. He has also written on strategy: 'Do Top Management Add Value to Strategic Investment Decisions?', with Professor P Marsh (LBS) Long Range Planning.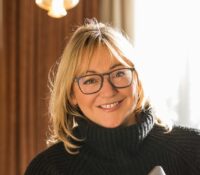 Rachel Bell – E100 President
Entrepreneur, mentor, investor and momentum creator.
Rachel has started seven multi-award winning professional services businesses, the most notable being PR agency Shine (now the Academy Media Group, of which she is Chair).
Her philosophy of developing, promoting and liberating talent has won her industry recognition including # 1 Sunday Times Best Small Company to Work For.
She is currently also working with the London Business School inspiring MBA students in Entrepreneurship, is an NED of several growth businesses and is an active start-up investor.
Through her consultancy business Brand Spanking, Rachel is working with companies to help them refresh, review and where necessary restructure to get them achieving their goals and be great places to work.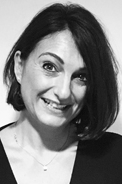 Jane Khedair – Director
Jane set up E100 in 1999 and has led the Club ever since.
Jane has driven Enterprise 100's growth over the years to provide a blue-print for academic institutions' angel networks across the UK. The '100' model enables each supporting organisation to embrace entrepreneurial and investment communities that would otherwise be beyond the reach of their radar and provide a distinct point of difference for the benefit of students and alumni who are seeking the experience and resources available from the commercial world.
On a day-to-day basis, Jane is the Director of London Business School's Institute of Entrepreneurship and Private Capital to support the student would-be entrepreneurs through an extensive range of mentoring and event-based initiatives which she has set up over the last few years, as well as managing the School's Incubator.